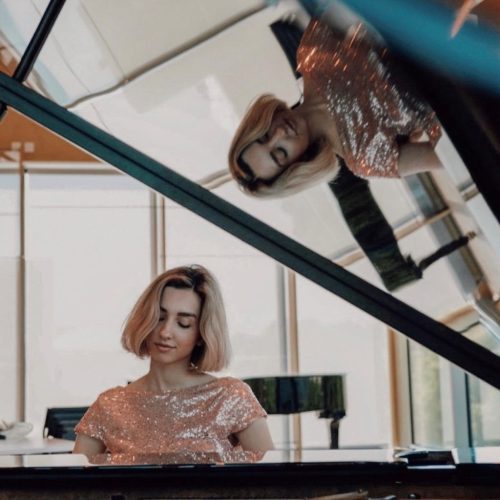 E-post: kamilla.hurkovszkij@musikstil.se
Kamilla Hurkovszkij's dedicated more than 20 years of her life to playing piano. She studied her Piano Performance Bachelors and Masters Degree at the Mykola Lysenko National Musical Academy in Lviv (Ukraine), and a second Masters degree in Stockholm at the Royal College of Music.
She has taken part in masterclasses with Natalya Pasichnyk, Andrzej Jasiński, Zvirblyte Aleksandra, Maria Korecka-Soszkpwska.
Kamilla is the recipient of multiple awards at competitions such as the prize for the best interpretation of Victor Kosenko's Etude at the 2015 Kosenko Competition in Lviv. She was also the Third Prize winner at the competition 'Art21' in Trenčín, Slovakia in 2016 and has received special awards at International Master Classes in Sanok and Łódź, Poland in 2017 and 2018.
Kamilla has been teaching piano during the last 10 years and believes that every student is talented, and the teacher's goal is to find that individual key approach that will help fully reveal the student's talent.